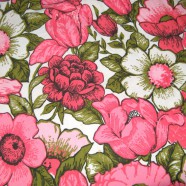 May

04
Tags
Related Posts
Share This
Sprung!
Well, there's no denying it any longer. The warm weather has finally hit, and with it comes the option of listening to tunes outside again. I have a strong tendency to group my listening choices by season; if you've read my other posts on sk you've probably noticed I mention weather almost every time.
Spring may be the best season of all. It tends to represent a victory over winter, new life out of death, etc. Not to mention it makes us feel strong, capable, energetic and happy. And when you kick up the grill, you should make sure to pick music that facilitates those feelings.
So here are some jams for the return of the sun, including scissorkick staples like Midnight Lab Band, Javelin and Jatoma, some new jams from around the genre spectrum, and a couple classics too. Enjoy!
(P.S. Just can't get enough of Captain Planet)
Captain Planet – Lagos Speedway 0:02
Midnight Lab Band – Laser Tag 3:33
Erykah Badu – Agitation 7:41
Siriusmo – Idiologie 9:10
Javelin – Intervales Theme 11:49
Jatoma – Alang Beach 15:00
Segun Bucknor – Smoke 17:41
Teams Vs. Star Slinger – Say Please 25:23
Captain Planet – Fresh Delivery 28:22
Jason Forrest – The Everything 30:54
Adventure – Feels Like Heaven 31:55
Manu Dibango – Soul Fiesta 36:20
Sprung
Play Now
|
Play in Popup
|
Download